Tan Cruisers,
is a boat rental company located in the Cycladic Island of Serifos, Greece.
Serifos, with its unique location, offers a variety of 72 beautiful beaches as well as quick and easy access to numerous destinations and nearby islands.
The company's vision is to provide unique sea cruises and transfers offering its customers a sense of absolute freedom, comfort and style with high standards of safety and security.
Our fleet offers a wide range of speedboat options to satisfy even the most demanding situation.
Our crew, consisting of certified and highly skilled skippers, will ensure that your experience will be one to remember.
See what our customers say
We had the most amazing time on this sail around various islands! But the best part was our Skipper, Alex! He was knowledgeable of the local areas and docked in the most AMAZING beaches I have ever seen! (I come to Greece once a year since 2006). I am not very confident with deep water swimming, but the water was too beautiful to be fearful of, and Alex made me feel very safe. Great hospitality, with an array of refreshments. This experience will remain a life long memory. I will definitely sail with Tan Cruisers on my next trip, and if you are visiting the Island of Serifos, I HIGHLY recommend you do the same!!!!!!! Thank you Alex and Tan Cruisers for the amazing experience! Sam 🙂
What a day ! Great team , great boat ! Fantastic captain Nikos ! It was a fantastic experience, really .thanks to the whole team
Απίθανη ομάδα με τρελό κέφι και φοβερή εμπειρία αξίζει να πας με την παρεα σου
Amazing experience! Our skipper Nikos was a really cool guy with a great experience and knowledge of all the hidden gems that Serifos offers. Highly recommended!
Excellent service. Experienced skipper... It was one of the best experiences I have ever lived. Totally recommend ❤️
Top rib boat and excellent skipper Nico! We had a blast! Phantasmic trip! 5 star service, super friendly, can only recommend it 👍
Meet Yiannis.
The definition of a guy with a positive attitude, a work hard play hard type of individual that is backed up by his quiet confidence, he can get along with anyone and i mean anyone!
Yiannis has roots from Serifos and spent the better part of his childhood here.
As fate would have it besides being a talented traditional dancer and singer he proved to be very good at all things related to fishing as well, particularly spearfishing.
Of course that created a deeply routed love for the sea and Yiannis quickly moved to boating to support his favourite past time sport.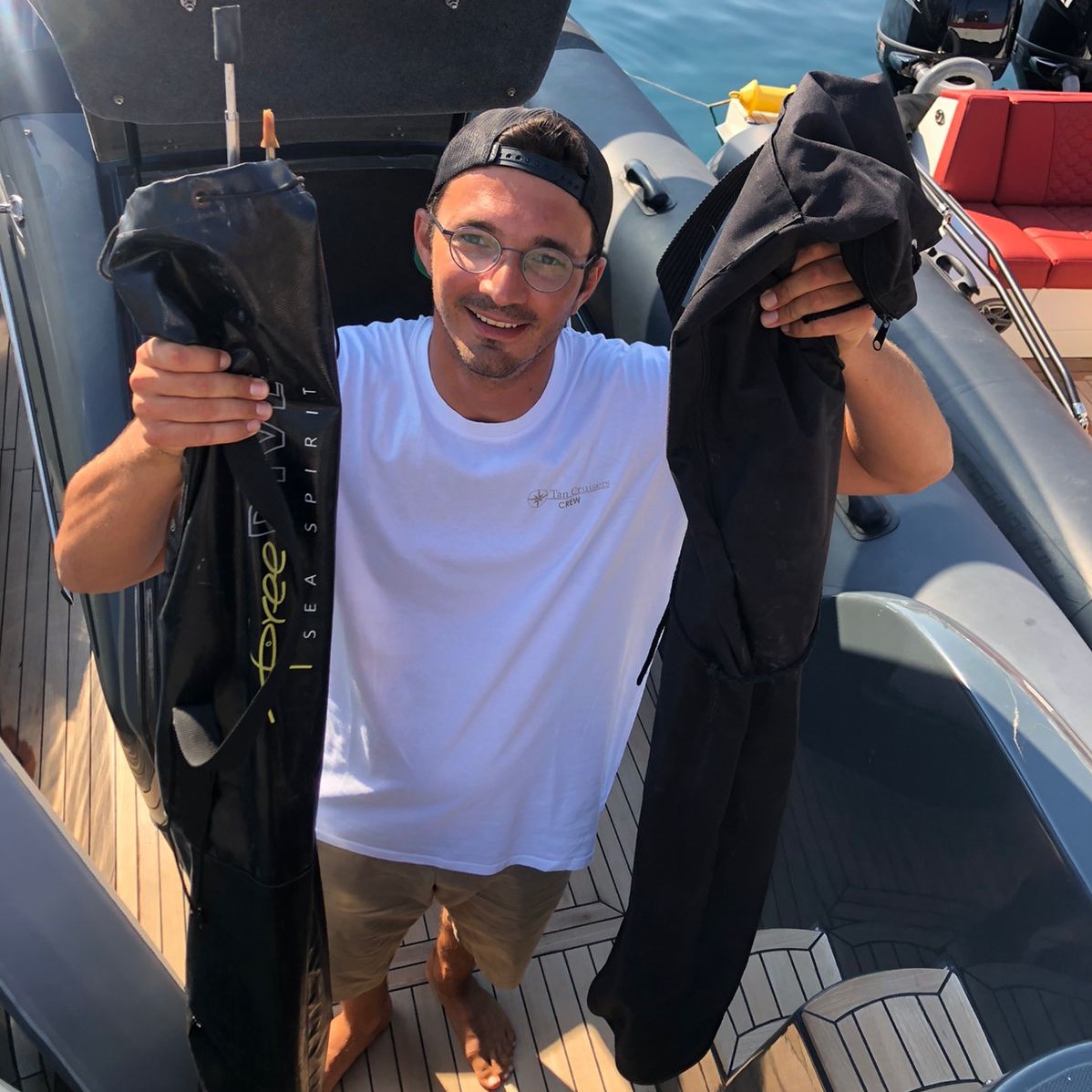 Meet Alexis.
A biologist by study Alexis has routes from the island of Serifos and used to spend his Summers here.
He was living in the city of Athens for most of his life, but Alexis wanted something more meaningful from life.
As a type of individual that enjoys natures serenity and a good coffee with a sea view early in the morning he decided to renounce the city life and set up his family here in the island for good!
Being in the sea and boating from a young age Alexis was all for making the things he enjoyed a profession, armed with kind manners and a good taste of quality lifestyle he never thought twice when the opportunity hit!
Meet Nikos.
A very well mannered and trained individual you could say he is our 'guru!'.
Our seasoned pro, this guy has tons of experience as a sailor and has been in the yachting industry for many years.
Nikos was captivated by the island of Serifos and has discovered the hidden gems even before turning it into a profession.
With a goal orientated personality he is more than willing to take on a challenge and at the same time have fun & cracking jokes with the people around him.
Yes, you read correctly Dimitra is a sea Captain certified by the department of commercial navy.
With countless hours on the watch in the bridge and having travelled all around the world Dimitra decided to settle back to Greece.
You could say that Serifos was love on first sight for her as of now summers are spent exclusively there!
Mixing her accounting skills with the undeniable love for the sea and the island along with her lovely personality Dimitra has gained is a key spot in our operations and hearts!